Jam Games
A few short and simple games, each made in one weekend for Ludum Dare.
Inky Breeding
A tough, fast-paced color-clicking tile game.
Made for LD #27 - 10 Seconds.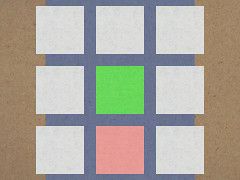 Play in Browser - Flash required, mouse recommended
Loonadrift
A balloon caught in a breeze must survive infinite cartoonish obstacles.
Made for LD #20 - It's Dangerous to go Alone! Take This!.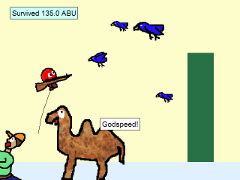 Download for Windows
Download for Mac
Magnon Days
A brief glimpse into the thrilling life of a caveman.
Made for Ludum Dare #19 - Discovery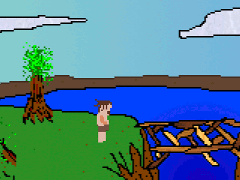 Chemical A-21
A fast barrier-drawing leak containment game.
Made for Ludum Dare #21 - Escape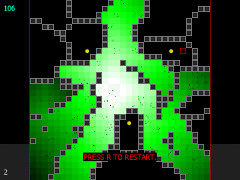 Download for Windows - mouse recommended